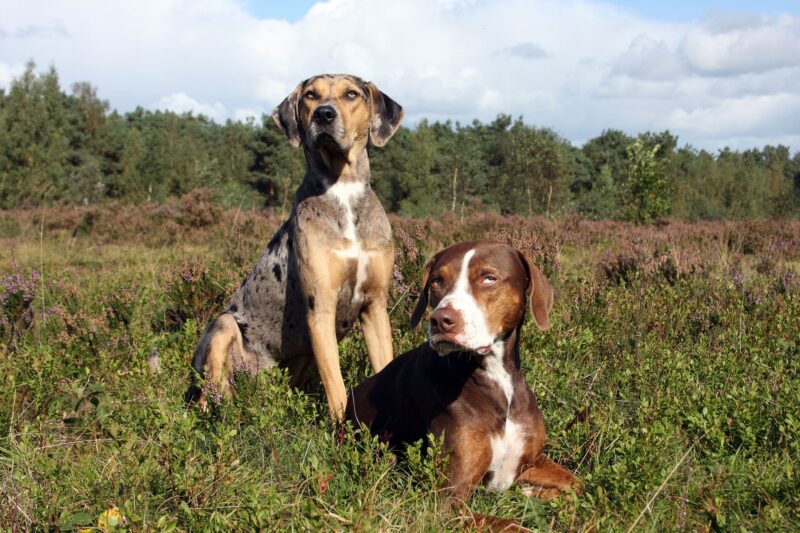 The fall hunting season in Louisiana is upon us, and whether you're a hunter yourself or live near public lands where hunting is permitted, it's critically important to practice ways to keep your pet safe in hunting season.
Leash Laws During Hunting Season
Laws are in place to protect both people and pets during hunting season. It's the responsibility of every hunter to check all local regulations regarding designated hunting seasons for different species and whether or not dogs can legally accompany people on the hunt.
If you are able to hunt with your dog, obey all leash laws during hunting season, including:
Dogs running at large are prohibited in Louisiana's Wildlife Management Areas.
Leashed dogs may be used to retrieve wounded or unrecovered deer during legal hunting hours.
Leashed dogs used to trail or retrieve wounded or unrecovered deer must wear a collar with the owner's name, address, and phone number.
When retrieving an unrecovered deer after legal hunting hours with a dog, no firearms of any sort may be carried.
For complete information about hunting seasons and regulations, visit Louisiana Department of Wildlife and Fisheries.
Pet Safety Near Firearms
Pet safety near firearms is paramount all year long, but extra precautions are needed during hunting season. Here are important tips from our team at Brownswitch Pet Hospital to help keep your pets safe:
Keep your dog leashed when walking in rural areas near any public lands during hunting season. You don't want your dog wandering off to explore or running away after being spooked by the sound of a gunshot.
Outfit your dog in a bright orange vest when hunting or walking near hunting areas.
Never assume that a hunter sees you or your dog. If you come across a hunter, make yourself known.
Make sure your dog is wearing a collar with current information, is microchipped, and up to date on vaccines.
When on the hunt, be aware of your dog's position and the location of other hunters and dogs at all times.
Never bring a loaded gun into the house. A pet can knock it over, causing it to discharge accidentally.
Before cleaning guns, make sure they are not loaded. To be on the safe side, don't allow your pet in the same room as you when you're cleaning guns.
We want you and your pets to enjoy worry-free time in the great outdoors. Please contact us if you have more questions about how to keep your pet safe in hunting season or to schedule a checkup.