Our goal is to give you helpful information coupled with the best treatment we have to offer.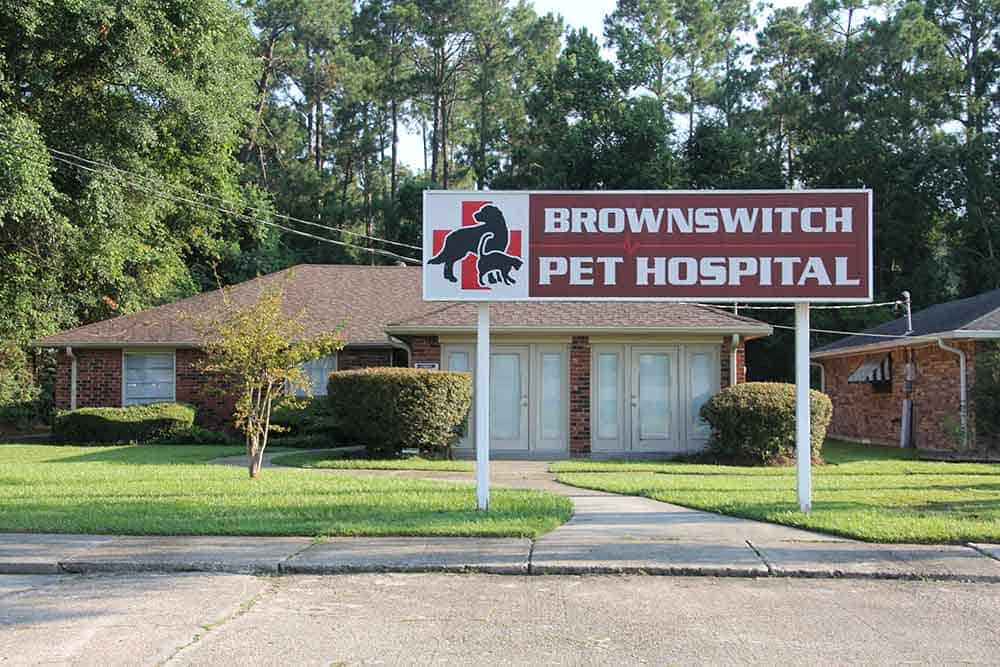 When you bring your pet to Brownswitch Pet Hospital we will make informed recommendations based upon your pet's individual needs, but you always have a say and your questions are always welcome.
We are pleased to offer your pets the following treatments and services:
Wellness and Prevention: Our comprehensive wellness checkups include complete physical exams, recommendations for flea and parasite control, microchipping, and other options.
Diagnostics: Our digital x-ray machine gives us clear images to help us diagnose your pet's condition. We also have an in-house lab where we can check for heartworms, Feline Leukemia, and Parvo on the spot. For more complete blood workups, we use a diagnostic lab that picks up twice a day and supplies us with results quickly.
Allergy and Dermatology: Skincare problems are very common in cats and dogs in our tropical environment and it's important for your pet's quality of life to get to the bottom of any excessive itching and irritation.
In-House Pharmacy: For your convenience, we stock many prescription medications and therapeutic diets in-house to save you another stop.
Surgery: Dr. Fereday performs a broad spectrum of surgical procedures, including basic orthopedic surgery.
Dentistry: We perform thorough dental cleanings and scaling while also taking the time to educate clients on how to keep their pets' teeth healthy between visits through brushing and using proper dental chews.
Bathing There is no groomer on our staff, but we do offer bathing and nail trimming.
Pet Boarding: As a service to our clients, you can board your pet at Brownswitch while you're away from home. We'll get your pet updated on his or her vaccines, and safely and properly administer any prescribed medications. You can also choose a bath and nail trimming for your pet. Our Hurricane Release Form must be signed if you're boarding your animal anytime during hurricane season. We do not board during hurricanes.
Emergencies: We treat emergencies during our regular hours and when we close, our phones are automatically transferred to the MedVet referral center in Mandeville, Louisiana.
Please give us a call if you have any questions about our services.